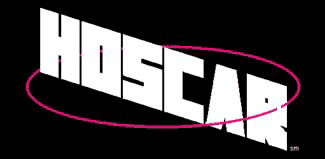 H.O. Slot Car Association of Racer

(Rochester's premier H.O. Racing Club)




Dear HO Enthusiast,

Since 1987, HOSCAR has become a staple in Rochester, N.Y. for HO scale Slot Car competition.
With 2007 marking the 20th Anniversary of HOSCAR, this site is dedicated to the members of HOSCAR and their activities.


As this site grows, it is our hope to bring you information, features, pictures, (etc.), which will be both useful and relevant for Club style HO scale competition, as well as some 'off-beat' HO activities just for fun.


It is our goal to make this site a place HO scale Enthusiasts, like yourself, will want to visit again and again.



So to all..... WELCOME TO HOSCAR!!!!





Want to keep up on what's going on in HOSCAR? Check our
Points
&
Calendar
for current standings and scheduled race / events.
Come visit us and check out the
Tracks of HOSCAR
. Information and Photo's of local tracks.
Don't forget our
Miscellaneous
Page, our ever changing sections devoted to H.O. scale Competition, Articles, Tech Tips, Pics, Links and More!!!!
---
Email Us at:
Jpeckha2@rochester.rr.com